Let's start with the formalities. My name is Abhijeet Sandhu ( Avi), born and brought up New Delhi, India, and completed my graduation in Electrical and Electronics Engineering from Indraprastha University( Delhi, India).
Better than the worse and, on the other hand, out beaten by the best in the class, I was sandwiched between both. You can also call me mediocre in my education, Which I seriously hated anyone to be taking that bracket. However, We must be have a " Everything or Nothing " attitude.
On the personal front, an ambivert personality ( That's why I haven't uploaded my photo) has the ambition to be one of the most inspiring and successful ones. I think myriad of us share equanimity on this.
With so much knowledge from those inspiring personal development books, ample of kindle screen reading time, an uncountable number of YouTube videos, blog posts, magazines, articles, Newspapers, and much more.
At last, the life-changing experience of my life is, my time at the digital Deepak internship program.
It was a huge learning curve for me. Do check out if you want to change yours.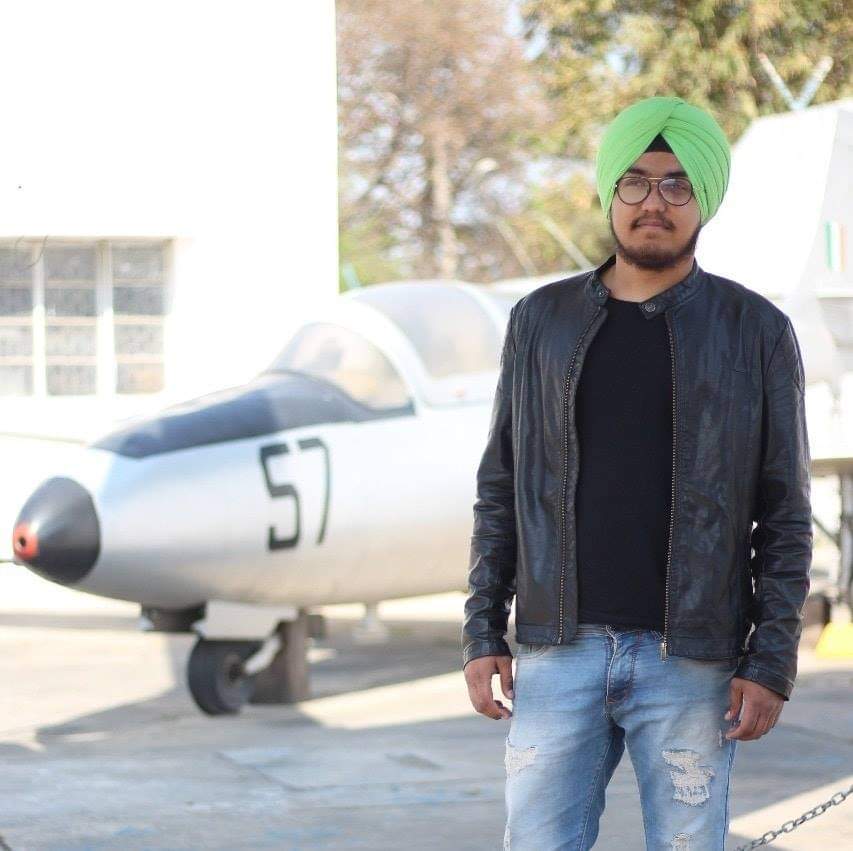 I have been working In the field of digital marketing since 2018. I am working as a  freelancer to develop amazing WordPress websites. Moreover, have a decent knowledge of SEO(on-page and off-page), content writing, email marketing, blogging. At last, knows much crap about Facebook ads and Google AdWords.
Delivered the work on time without compromising on quality. Looking forward to Abhijeet for future projects as well. Nice Guy.
Pradeep Kumar
I am impressed with the professionalism and execution of the project by this team. Highly efficient, easy to communicate with and definitely know their craft. Thanks for an incredible result.
Mohit
 A reflection of my future self depicted in words of a journalist in the year 2025
The year 2025: Abhijeet Sandhu is a successful entrepreneur, running a profit-making digital marketing agency.
Working in the field of digital marking for the past 7 years,  switching between different companies over the course, he gained a pretty decent knowledge in his area.
With his knowledge and experience, he then jumped to the field of business. Fusing artificial intelligence into digital marketing was his key to success. 
He linked advanced automation software and tools to his business which made his business process faster and efficient.
Employing around 100 people, who are supporting at every moment in his ambitious goals.
Having said that, his honesty,  ethics, and transparency with teams, staff, clients and customers played a significant role in his success. Moreover, he has inspired an astronomical number of people to achieve success in their lives. With his eye-catching, inspiring, and informative blogging website, he has managed to guide people to change their lives for the better.
His website gets monthly visits of over 1million which is another key thing to remember  With his YouTube videos about personal development, personal finance, and occasional book summaries of best-selling books, he fueled motivation and desire to make systematic advancement in their lives. Furthermore, he also published a book on personal development where he teaches everyone " how to become rich: the simple way".
The book managed to grab a place in people's bookshelf, changing lives for the better. 
Grabbing so much success hasn't penetrated his mind yet, his humbleness, sharing his success with his family and friends make him a likeable person on a personal front. At last, a major portion of his wealth was accumulated from a digital marketing agency, while other departments were increasing their share. 
On a personal front, a fun-loving person with a great sense of humour, taking time out for his family and friends whenever in need, he is a perfect example of a gentleman.  
Looking at his daily routine he kicks start his busy day with 15 minutes of meditation followed by an intense workout. Having said that he manages to give 30 minutes time to reading and usually reads books about personal development, finance, and business. 
In conclusion, he seems to be perfectly balancing his work with his personal life. Hence,  cultivating a perfect blend between both. 
need help with your project?